One day my mailman told me about a group cats living a few streets over that he was concerned about. People on the street were putting food out but none of the cats were fixed or being cared for. Litters of unwanted kittens and sick cats were a regular event. Specifically, the patriarch of the group, an all-white male cat, had developed sores all over his face and a large open abscess on his back. It was clear this kitty needed help fast.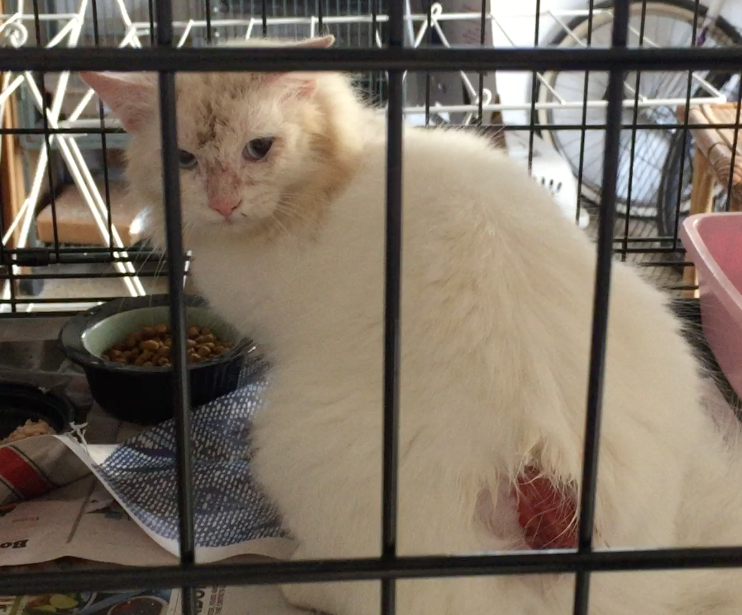 Casper was friendly enough to let me catch him and I immediately took him to the clinic for treatment. The sores on his face were the result of sarcoptic mange for which he was given a dose of Ivermectin. The abscess, a badly infected bite wound, was cleaned out. It was also discovered that Casper had FIV, a disease usually transferred through mating and or deep bite wounds. With proper care, FIV+ cats can live a long and healthy life. But first we had to get Casper back on his feet, so he was sent home to Kitten School with antibiotics for a long recovery.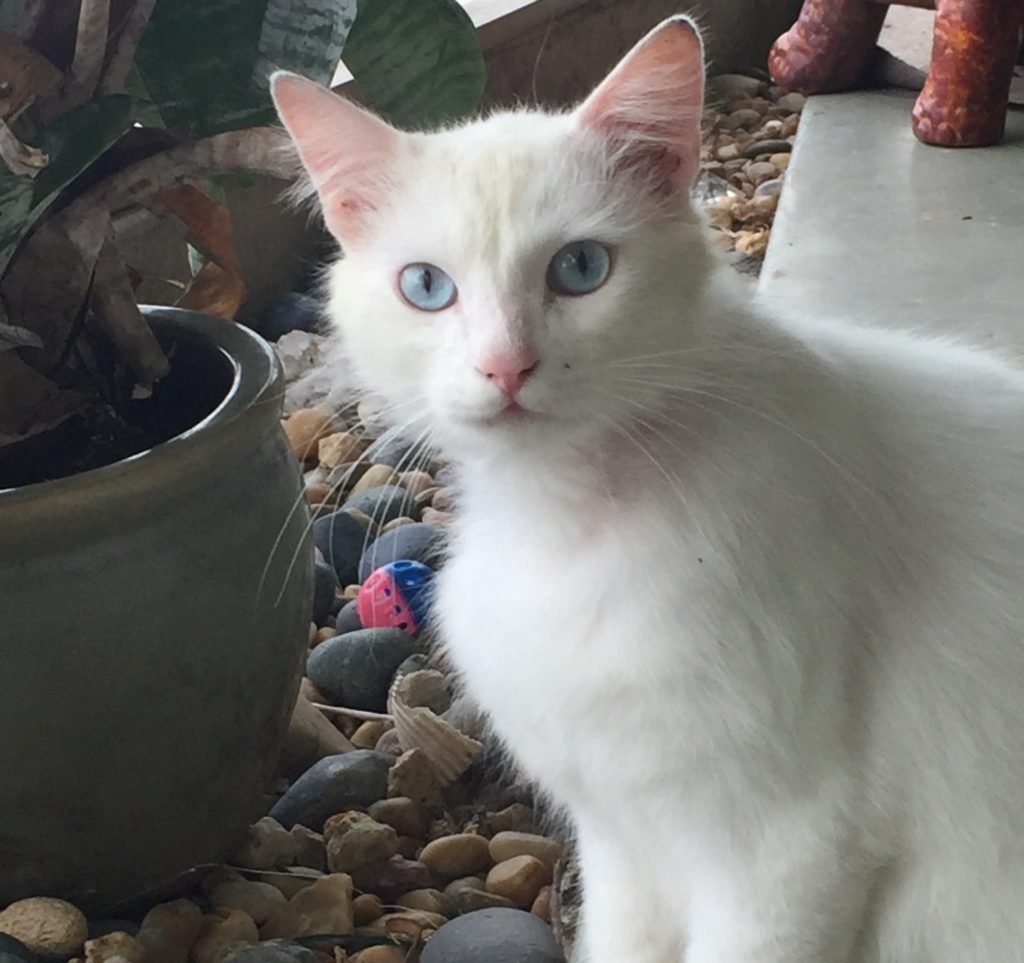 With lots of rest and good nutrition, Casper responded very well to the antibiotics and his wound healed without any problems. The damaged skin on his face flaked off and a new growth of thick, luxurious fur grew in. Within weeks Casper was looking like a completely different cat! Casper's combative attitude mellowed after he was neutered and he became very friendly with people and other cats. I was concerned that his FIV+ status would make it a challenge to find him a forever home, but a lovely young couple who already had two other FIV+ cats welcomed Casper into their family. Not long after they took him home they sent me these stunning photos of Casper – he is breathtakingly beautiful!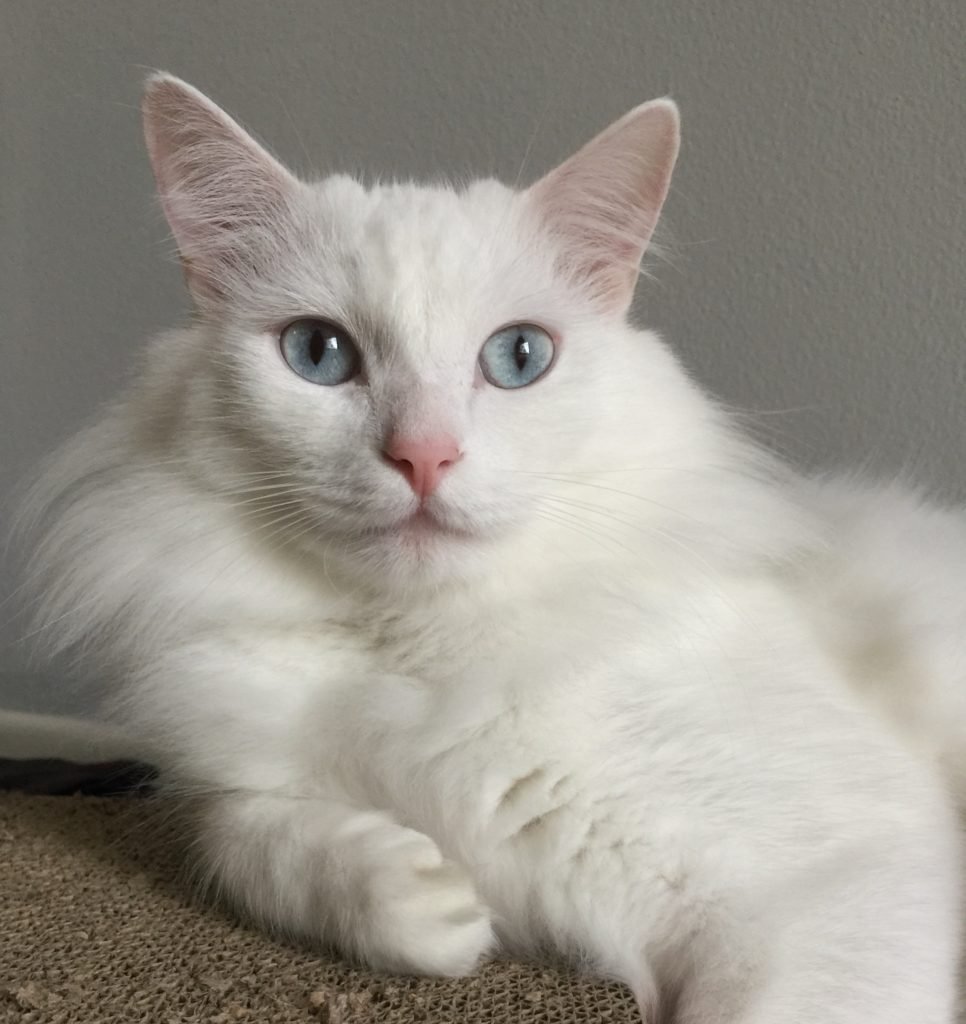 After Casper was rescued I TNR'd the rest of the cats in his group. A couple of the cats had scabies and were treated before being released. Any kittens young enough to be socialized were adopted into loving homes. One kitten, Snowy "Flake" Marie, ended up with us. She is short haired but has the same pure white fur and crystal blue eyes as Casper.